Announcement:
To ensure your christmas dining experience, we recommend making a reservation in advance as our restaurant get booked full quickly: https://seasonsrestaurant.nl/en/reservations/.
We have two seatings on the 25th of December:

1st Seating: 17:00 – 18:00 Fully Booked
2nd Seating: 20:00 – 20:30

Normally we are closed on Tuesdays, however we are open on Tuesday 26th of December 2023 with our Christmas menu!
We are delighted to inform you that we are open to receive reservations for big groups of people. Whether you are planning a family gathering, corporate event, or you're a travel agency or any other special occasion, we are ready to host your group and make it a memorable experience.
Our philosophy
At Seasons, we are passionate about providing our guests with a unique and unforgettable dining experience that celebrates the changing seasons and the beauty of locally sourced, farm-fresh ingredients.
Farm to Table Excellence:
Seasons is not just a restaurant; It's a journey through the changing landscapes of flavors and the embrace of sustainable andd seasonal dining. We believe in the beauty of simplicity and the richness of authenticity. Our farm-to-table philosophy ensures that every dish on your plate is crafted with the freshest, locally-sourced and seasonal ingredients. For example our Zucchini flowers are grown in our own garden to make the best and delicious Risotto with Courgette Flower.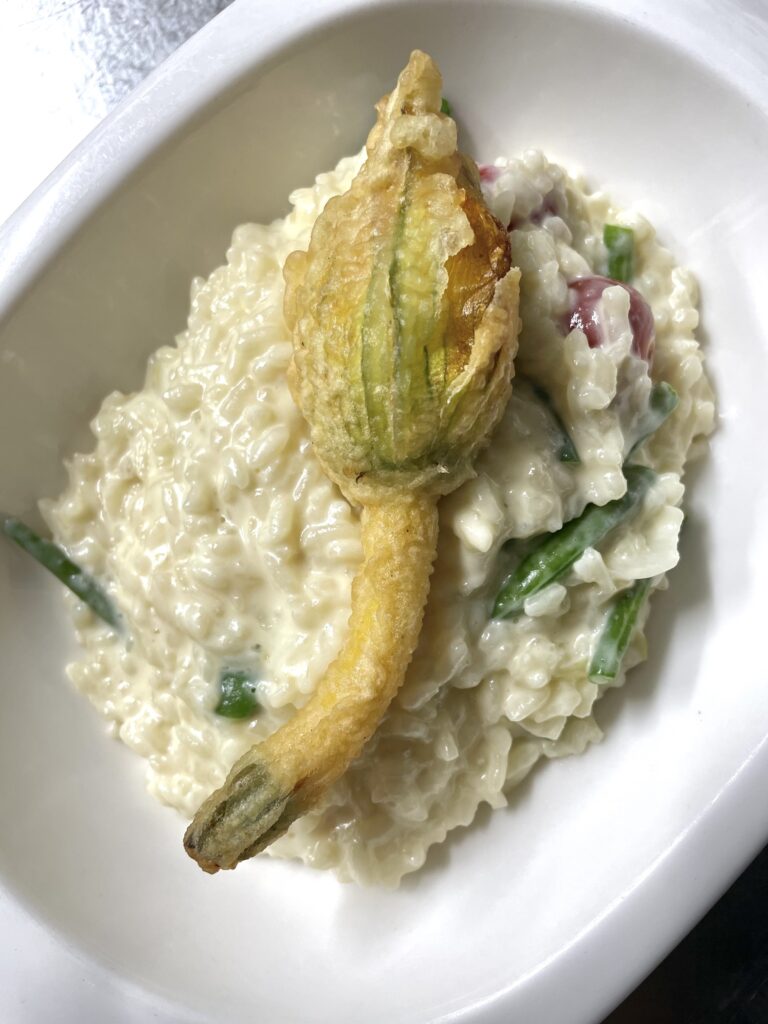 Gluten-Free Options:
We understand the importance of accommodating diverse dietary preferences. That's why Seasons Restaurant offers a wide range of gluten-free options that don't compromise on taste or quality. Our chefs take great care to create gluten-free dishes that are as delectable as they are wholesome, like our Glutenfree Rack of Lamb.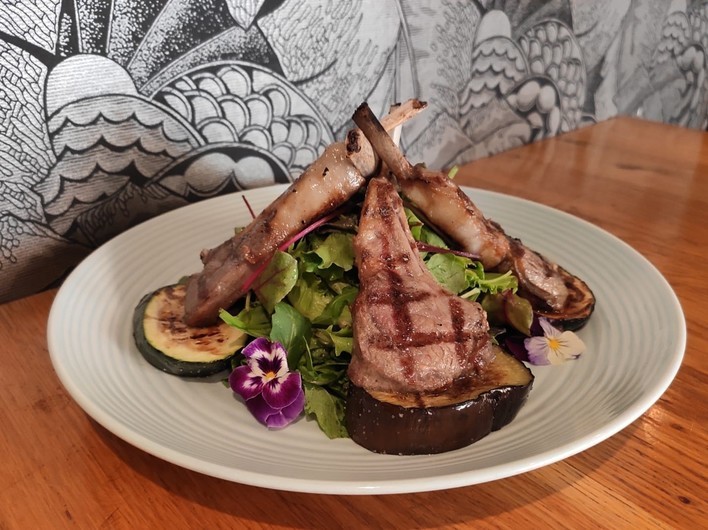 Our Team:
The culinary team at Seasons is passionate about crafting dishes that tell a story. With years of experience and a shared love for food, they bring creativity and innovation to every plate. Our dedicated staff is committed to providing you with attentive and personalized service, ensuring that your visit to Seasons is a memorable one.
Ambiance:
Step into the welcoming ambiance of Seasons, where rustic charm meets modern elegance. Whether you're enjoying a romantic dinner, celebrating a special occasion, or hosting a corporate event, our restaurant provides the perfect backdrop for any gathering.
Join us at Seasons Restaurant in Amsterdam and embark on a culinary adventure that embraces the beauty of the changing seasons, the richness of farm-to-table dining, and the inclusivity of gluten-free options. We look forward to sharing our passion for food with you, one delicious season at a time.